For five days, the SBB event hall in Zurich's main train station is Switzerland's art mecca. The Swiss Art Expo art festival presented by Artboxy will take place there from September 6 to 10, 2023, where 80,000 daily passers-by can admire contemporary art from all over the world.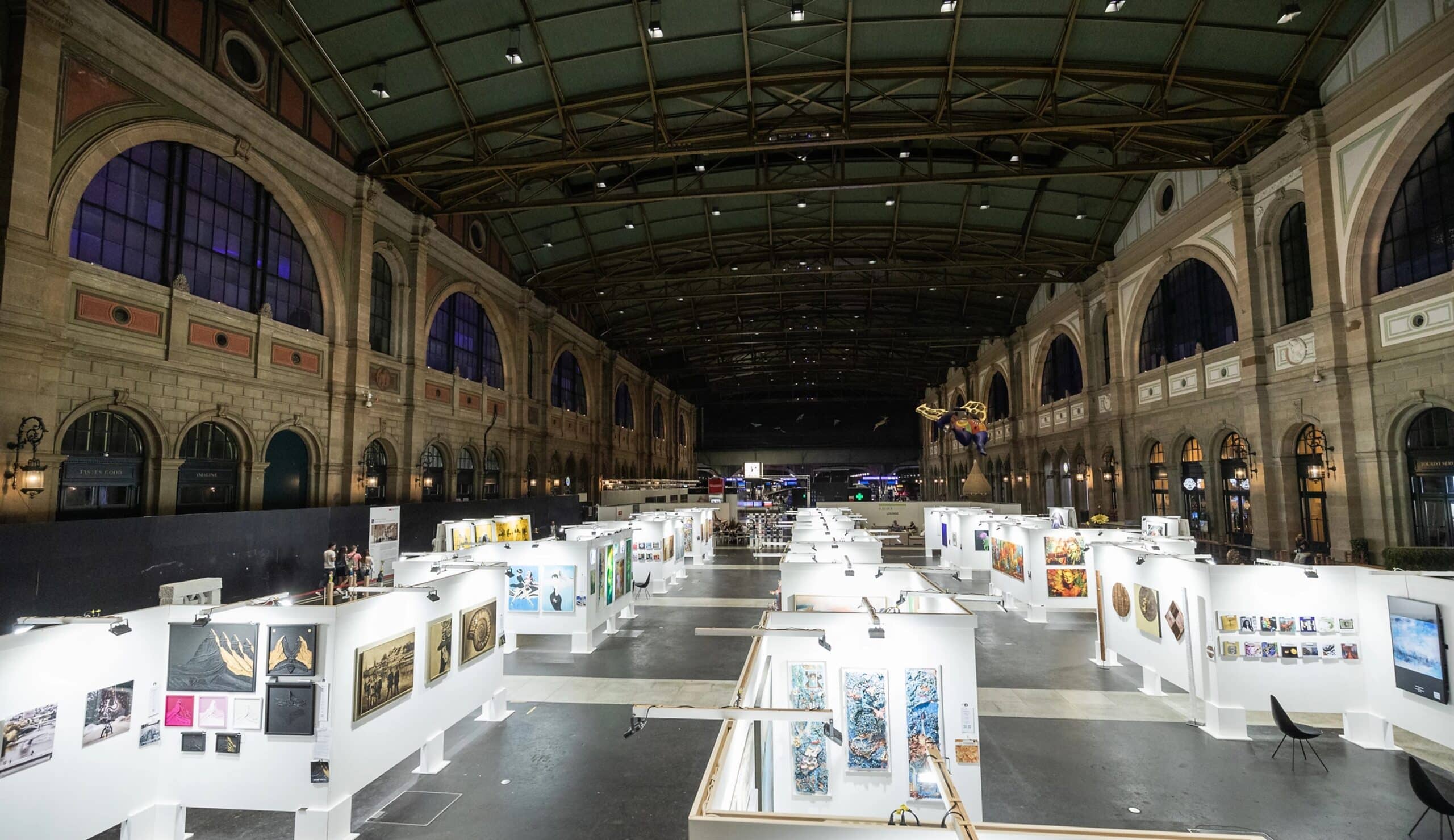 Foto courtesy of SwissArtExpo / Artboxy.Groups
I am very happy to be able to show my artworks to a wide audience in Zurich.
SwissArtExpo Öffnungszeiten:
Mi.  06.09.23: 18 – 20 Uhr
Do. 07.09.23: 09 – 21 Uhr
Fr.  08.09.23: 09 – 21 Uhr
Sa. 09.09.23: 09 – 18 Uhr
So. 10.09.23: 09 – 19 Uhr
SwissArtExpo Artparty:
Am Samstag, 9. September 2023 findet von 18.30 bis 23.00 Uhr die ARTPARTY in der SBB Eventhall am Hauptbahnhof statt. Der Eintritt ist für alle  kostenlos, benötigt aber ein Eintrittsticket. Das Ticket könnt ihr hier buchen. Ich freue mich, möglichst viele von Euch an der Party zu treffen. Lasst uns die Kunst feiern.